2023年1月17日
Bluefin tuna fetches ¥36 million at New Year's auction in Tokyo
A bluefin tuna fetched ¥36.04 million ($273,000) on Thursday at the New Year's auction at Tokyo's Toyosu fish market, more than double the top price last year, as the restaurant and food industries look to recover from the coronavirus pandemic.
The price paid for the 212 kilogram fish caught by a vessel operating out of a port in Oma, Aomori Prefecture, far exceeded last year's top price for a tuna of ¥16.88 million and is the sixth highest since comparable data became available in 1999.
Tokyo-based intermediate wholesaler Yamayuki and the company operating the restaurant Sushi Ginza Onodera jointly won the bid held at one of Tokyo's most popular tourist attractions.
Yukitaka Yamaguchi, president of Yamayuki, said the tuna was "by far the best." "I wanted to create some positive news as (the fallout from) the coronavirus pandemic gradually eases. The price is just right for the first sale of the season," Yamaguchi said.
"I want to thank those who delivered this wonderful tuna," said Akifumi Sakagami, head chef of Ginza Onodera. "The people who eat it will definitely be satisfied."
This year's auction started at around 5:10 a.m., an hour after the tuna were lined up, sparking lively exchanges between bidders and buyers.
A 278 kg bluefin tuna fetched a record ¥333.6 million in the New Year's auction in 2019, when it was held at Toyosu for the first time following the relocation of Tokyo's main fish market from nearby Tsukiji.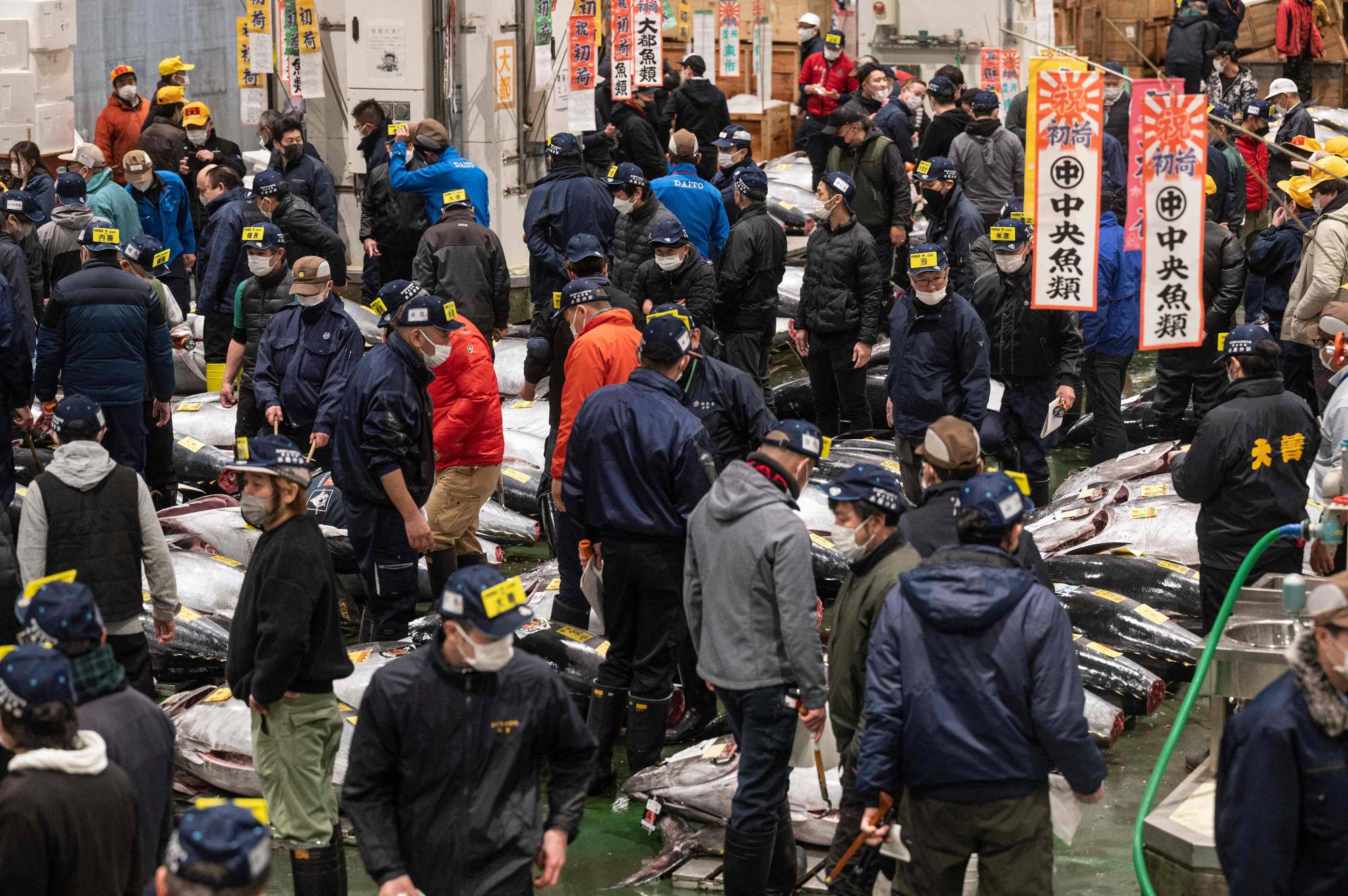 Source: https://www.japantimes.co.jp/news/2023/01/05/national/bluefin-tuna-first-auction/